Pain Relief: Natural Remedies for Head, Neck and Back Pain!*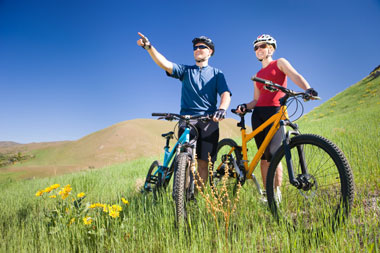 At Family Acupuncture & Herbs of Reading, we have extensive experience treating some of the most difficult pain conditions. We have been named as a preferred provider for the Lahey Clinic's Spine Center and work closely with area doctors to assess the most appropriate course of treatment.  Our mission is to get you feeling great as quickly as possible.*  To do this we use both Western medical diagnostic tools along with advanced Chinese therapy techniques.  Many of the most commonly treated areas for pain are the head, neck and back areas.
Acupuncture works well as a curative as well as palliative method.*  Recent studies point to acupuncture's ability to affect the release of pain-reducing chemicals (such as endorphins) in the brain.*  It is also widely believed that acupuncture helps reduce inflammation, improve circulation and soften tight muscles.* In the majority of cases, we can get you better, but if we can't, we can at the very least improve your quality of life to keep you active well into your elder years.*
"I have been seeing Jose at Family Acupuncture and Herbs of Reading for treatment of back problems since 2007. I was initially skeptical of alternative therapies, but was convinced to try acupuncture by my wife after Jose successfully treated her for repetitive stress injuries. Since starting treatment I have not lost any work days due to back spasms. My back's ability to withstand the stresses of heavy household chores has improved significantly. Jose's treatment has allowed me to better control my condition and to function at a higher level than would otherwise be possible. This is something that had not been realized through conventional medical therapies and is, to paraphrase the credit card commercial, priceless."–RD

*Disclaimer:  Specific results are not guaranteed.  Results may vary from person to person.
Our approach is quite simple: diagnose accurately and treat accordingly.  What this means is that each individual is thoroughly evaluated to discover the best tools for treatment.  Treatment may consist of acupuncture, moxibustion, cupping therapy, gwa sha (a type of deep tissue treatment), herbal plasters or a combination of these.
For the most serious cases, I usually recommend a course of treatment of about 8-12 visits, but generally you should see a difference between 3-4 visits.* This will usually consist of receiving treatments twice a week to start. Within the first course of treatment, most patients see dramatic changes in their pain levels and quality of life, but some will require more treatment depending on age, severity, and whether or not there are structural changes.*
Commonly Treated Conditions
Head:  headaches, migraines, trigeminal neuralgia, TMJ
Neck & Back:  whiplash, chronic and acute neck pain, stiff neck, chronic and acute back pain, sciatica, spinal stenosis
Other Pain:  shoulder pain, frozen shoulder, tennis elbow, tendonitis, carpal tunnel syndrome, osteo-arthritis, rheumatoid arthritis, shingles pain, fibromyalgia, bursitis, knee pain, foot pain, hip pain, plantar fasciitis
NIH Gives Acupuncture Thumbs-Up
In December 2004, the 
National Institutes of Health
 published their findings from a randomized clinical trial of acupuncture for the treatment of knee osteoarthritis.  This trial conducted over 26 weeks was one of the most comprehensive studies done to date. The results concluded that "those who received acupuncture had a 40% decrease in pain and nearly a 40% increase in function…."
1*
The Golfer that Could
Ed, a 45-year-old man, came to see us after being referred by his wife.  He had suffered from chronic neck and upper back pain for many years.  His doctors had diagnosed him with herniated discs in his neck.  Because of these herniations, he experienced a considerable amount of pain.  The pain began in his neck and radiated into his shoulder and down his back between his shoulder blades.  Because of this pain, he was sure that he would have to give up his favorite pastime, golf.  The discomfort in his neck impaired his swing and made it difficult to get through a full round of golf.  Needless to say, Ed's game suffered as a result.
I assured Ed that I believed we could help.  After a week of three treatments, Ed left for vacation.  Upon returning, he enthusiastically recounted his ability to play 3 rounds of golf, two of which were back-to-back, without any pain.* After years of discomfort, Ed was relieved to finally get his active lifestyle back.
Many suffering from pain turn to medications and, at times, and surgery for relief. Acupuncture offers an alternative solution and a chance at an improved quality of life.*  If, like Ed, pain impairs you from having the active lifestyle you desire, consider acupuncture as an effective pain management solution.*
REFERENCES
: 1. National Center for Complementary and Alternative Medicine, "Acupuncture Relieves Pain and Improves Function in Knee Osteoarthritis," (National Institutes of Health, Dec. 20, 2004) at
www.nih.gov/news/pr/dec2004/nccam-20.htm
.
*Disclaimer:  Specific results are not guaranteed.  Results may vary from person to person.
---
Serving communities in Massachusetts (MA) and New Hampshire (NH), including: Wakefield; Reading; Lynnfield; Winchester; Lexington; Stoneham; Wilmington; Melrose; Saugus; Medford; Somerville; Woburn; Andover; Peabody; Danvers; Boston; North Reading; North Andover; Concord; Cambridge; Acton; Bedford; Billerica; Burlington; Wayland; Weston; Newton; Arlington; Nahant; Gloucester; Manchester; Manchester-by-the-Sea;Sudbury; Lincoln; Waltham; Watertown; Revere; Malden; Everett; Chelsea; Salem; Beverly; Swampscott; Marblehead;Middleton; Wenham; Ipswich; Tewksbury; Lowell; Belmont; Boxford; Rockport; Topsfield; Rowley; Brookline; Winthrop; Carlisle; Chelmsford;Dracut;Methuen; Haverhill; Lawrence; Georgetown; Newburyport; Salisbury; Groveland; Amesbury; Seabrook; Hampton