Get Off the Infertility Rollercoaster–Optimize Success with Fertility Acupuncture*
Does acupuncture really work for infertility? The short answer is it absolutely can!*  Recent research (more on this below) indicates that acupuncture does indeed have a positive effect on fertility.*  In our practice, it has been our extraordinary pleasure to assist many female and male infertility patients successfully conceive–whether they have sought to do so naturally or in connection with IVF or IUI procedures.*  Of course, what we can do for you will depend on factors such as how much time we have available and whether herbs are appropriate or not.  Below are just 5 of the benefits that you will receive when you start my fertility acupuncture program:
We are going to drive blood flow to the ovaries and the uterus*–Improving circulation to the ovaries and uterus will optimize their functioning. This is because, by improving blood supply, we will improve oxygenation, hormonal supply, nutrients and antioxidants–all vital to proper function!*
We are going to support the four phases of your cycle, (i.e., the menstrual, follicular, ovulatory and luteal phases).* This will help create an environment that promotes the health of the eggs and uterus to support optimal time frames of egg development, ovulation and embryo implantation.*
We are going to support the thickness of the uterine lining to assist with uterine receptivity and support implantation.*
We are going to look for areas of imbalance in your life that may be acting as blocks to your fertility (such as digestive dysfunction, insomnia, anxiety, depression, headaches, etc).*
We are going to reduce your stress (and, by doing so, reduce stress hormones and open up circulation) which has been linked to more successful outcomes, especially in association with IVF cycles.*
"I began going to Family Acupuncture and Herbs of Reading to help with my infertility. My husband and I had been through numerous IVF cycles with no success and wanted to try something more natural. I did multiple months of acupuncture with Jose to prepare my body and began taking Herbs to really give it all we had. After only taking the herbs for one month, we got pregnant on our own!!! I continued the acupuncture through the first trimester to support the pregnancy. Today we have a healthy 2wk old baby girl! Jose is very knowledgeable and really takes the time to listen to your individual needs and prepares a treatment plan catered specifically to you."–RM

Click here to read more acupuncture success stories from our fertility patients

*Disclaimer:  Specific results are not guaranteed.  Results may vary from person to person.
Evidence-Based Chinese Medicine for Fertility
The world of infertility is one that can seem like a never-ending roller coaster.  The shots, the frequent doctor visits, the waiting, the hoping that this time it will work.  Or how about going to the grocery store and seeing what appears to be everyone else's pregnancy but yours.  These are some of the things people struggling with fertility experience at various points in their journeys. Are you over 35 and considered of "advanced maternal age"?  Do you have elevated FSH levels and have been told that you are no longer a candidate for IVF?  Maybe you and your partner are trying to conceive naturally.
Acupuncture and Chinese herbal medicine offer solutions for many couples suffering the trials of fertility treatments, and my treatments are informed by the latest clinical research.*  Whatever your situation might be, my comprehensive and personalized program can help you maximize your health and fertility to position you for the blessed news you've been dying to hear.*  I am a board certified Oriental Reproductive Medicine specialist through the American Board of Oriental Reproductive Medicine (ABORM) (one of only 3 people in Massachusetts), I am well versed in the latest research and apply this knowledge with my fertility patients on a daily basis.  I have worked with patients receiving fertility treatments from all of the premier Massachusetts fertility centers, including Boston IVF, Brigham and Women's, Fertility Centers of New England, Fertility Solutions, Mass General, and Reproductive Science Center.  We are conveniently located off Route 128, just 20 minutes from Boston.
Common Infertility Conditions Treated*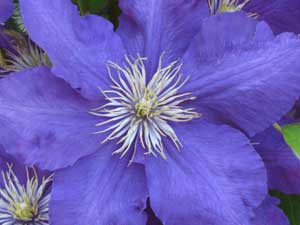 Endometriosis and fibroids
Ovarian cysts
Recurrent miscarriage
Support for IVF/IUI procedures
Pre- and post-embryo transfer
Improve sperm morphology
Support natural conception
Success Rates–Promising Research on Acupuncture*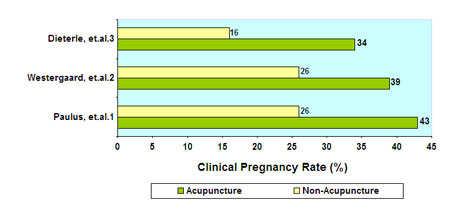 There has been a growing interest in Chinese medicine's effectiveness in treating infertility and documenting success rates. In 2002, a landmark German study concluded that acupuncture could enhance the success rates of in-vitro fertilization (IVF) procedures by almost 50%. (1)*  In 2006, the medical journal Fertility and Sterility published two additional independent studies that replicated these results. (2,3)*  And in 2004, a study published in Fertility and Sterility concluded that acupuncture could be used to assist poor IVF responders achieve similar pregnancy rates to normal prognosis patients. (4)*  Most recently, a 2014 study not only made consistent findings on acupuncture's effectiveness in increasing IVF success rates (by 42%), but also concluded that acupuncture and/or Chinese herbal medicine, alone, was a potent tool in assisting patients to conceive naturally. (5)*
Although more studies are needed to fully understand the wonders of Chinese medicine, we are confident it enhances fertility in the following ways:
Improve ovarian function yielding higher quality eggs*

Improve ovarian blood flow, increasing ovarian response*

Regulate hormones for increased production of follicles*

Increase blood flow to uterus and thicken the uterine lining*

Regulate menstruation and ovulation*


Reduce uterine contractions post-IVF embryo transfer*

Decrease chances of miscarriage*

Improve sperm count, morphology, and motility and reduce sperm DNA fragmentation*

Reduce side-effects of IVF medications*

Strengthen the immune system*
 To find out more about how acupuncture can help with IVF, click here.*
When the Soil Is Prepared the Seed Will Grow*
Chinese medicine has been successfully treating reproductive issues for thousands of years.* Much of its success comes from the way in which it views the body.  The adage "when the soil is prepared the seed will grow" eloquently describes how Chinese medicine approaches fertility issues.* 
 Thus, couples struggling with fertility issues must prepare themselves prior to achieving a successful pregnancy and healthy baby.  This means that couples must correct any imbalances that may be present in their lives.  These imbalances may take the form of high stress levels, poor diet, excessive lifestyles, lack of sleep, among other things.  Such imbalances can affect a person's fertility, for example, by reducing sperm count, causing menstrual irregularities and reducing uterine and ovarian blood supply.  Addressing the underlying imbalance allows the body to resume its natural fertile state.
If you are currently struggling with infertility, or know someone who is, we offer a free 30 minute fertility consultation with an experienced acupuncturist.  Schedule your free consult today to learn about our programs and unlock your fertile potential.*
I had a wonderful experience going to see Jose at Family Acupuncture & Herbs of Reading. I struggled for a year and a half to get pregnant naturally. After going to get checked out, I was diagnosed with "unexplained infertility." All of my tests came back fine, but the only thing that was off was that my periods were irregular. I started the fertility drug Clomid for 3 cycles without any luck. I really wasn't a fan of it and had my heart set on getting pregnant naturally so I made a tough decision to stop the treatments. I am a healthy 28 year old who comes from a long line of healthy/fertile women. It didn't make sense to me that fertility drugs were my only option. I knew that there must have been another way. I heard about acupuncture being helpful for fertility so I decided to try that when I was taking my break from the fertility drugs. I stumbled upon Family Acupuncture & Herbs and thought I would give it a try given that he offered a free initial consultation. I am so happy that I did! Jose was very knowledgeable, patient, empathetic, and professional. I wanted to write this review because when I was looking for an acupuncturist in my area I looked to the reviews online hoping to find another story like mine. My doctor said that stress didn't contribute to infertility, but I knew that I worked in a stressful environment and the more that I had struggled to get pregnant the more stressed out and frustrated I became. If nothing else, I had hoped that the acupuncture would help with my stress and anxiety. It was so empowering to learn about how my body was working and ways that I could help myself become more balanced and prepared for pregnancy. After 3 cycles of acupuncture and herbs, I went from ovulating on day 23 the first cycle (with a 40+ day cycle), to ovulating on day 21 the second cycle, to ovulating on day 17 the 3rd cycle. As soon as I got in the right window (ovulating day 14-17), I got pregnant! I can't thank Jose enough for sharing his expertise with me. We could not be happier to be expecting a little one in May. It's been a real dream come true, and I would recommend to others to try Family Acupuncture and Herbs of Reading. Jose not only seemed passionate about what he does, but he really took the time to listen to my concerns and to answer my questions. If we need help for future siblings I know that I will be back!

Good luck!
Sam

*Disclaimer:  Specific results are not guaranteed.  Results may vary from person to person.
REFERENCES:
1. Paulus WE, Zhang M, Strehler E, El-Danasouri. Influence of acupuncture on pregnancy rate in patients who undergo assisted reproduction therapy. Fert Steril 2002; 77:721-4.
2. Westergaard LG, Mao Q, Krogslund M, Sandrini S, Lenz S, Grinsted J. Acupuncture on the day of embryo transfer significantly improves reproductive outcome in infertile women: a prospective randomized trial. Fert Steril 2006; 85: 1341-46.
3. Dieterle S, Ying G, Hatzmann W, Neuer A. Effect of acupuncture on the outcome of in vitro fertilization and intracytoplasmic sperm injection: a randomized, prospective, controlled clinical study. Fert Steril 2006; 85: 1347-51.
4. Magarelli P.C., Cridennda D.K.,  Acupuncture & IVF poor responders: A cure?. Fert Steril 2004, vol 81: 20.
5. Chui, Shiu Hon, Fung Chun Chow, Yim Tong Szeto, Kelvin Chan, and ChristopherWK Lam. "A Case Series on Acupuncture Treatment for Female Infertility with some cases supplemented with Chinese Medicines." European Journal of Integrative Medicine (2014).
*Disclaimer:  Specific results are not guaranteed.  Results may vary from person to person.
---
Serving communities in Massachusetts (MA) and New Hampshire (NH), including: Wakefield; Reading; Lynnfield; Winchester; Lexington; Stoneham; Wilmington; Melrose; Saugus; Medford; Somerville; Woburn; Andover; Peabody; Danvers; Boston; North Reading; North Andover; Concord; Cambridge; Acton; Bedford; Billerica; Burlington; Wayland; Weston; Newton; Arlington; Nahant; Gloucester; Manchester; Manchester-by-the-Sea; Sudbury; Lincoln; Waltham; Watertown; Revere; Malden; Everett; Chelsea; Salem; Beverly; Swampscott; Marblehead; Middleton; Wenham; Ipswich; Tewksbury; Lowell; Belmont; Boxford; Rockport; Topsfield; Rowley; Brookline; Winthrop; Carlisle; Chelmsford; Dracut; Methuen; Haverhill; Lawrence; Georgetown; Newburyport; Salisbury; Groveland; Amesbury; Seabrook; Hampton