Acupuncture: How Does It Work?
Chinese Medicine – A Balanced Perspective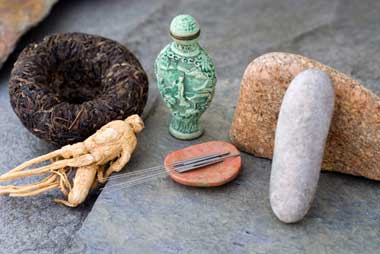 Acupuncture originated in China over 3,000 years ago and, along with herbal medicinal remedies, has been used as a major form of medical treatment for many health conditions all over the world.
So how does acupuncture work?   
The quick answer is by restoring proper blood circulation.  When blood circulation moves unimpaired, health will flourish.*
Classical Chinese medical texts describe blood circulation with amazing sophistication.  According to these writings, when circulation stops, illness follows.  We now know that these statements contain incredible wisdom for it is through the blood that substances like oxygen, nutrition, hormones, anti-inflammatories and analgesics nourish the tissues and fight disease.
The acupuncturist's job is to determine where the circulation is blocked and release that blockage through the use of very fine needles at strategic points along the body.  When this is accomplished, the body will return to it original state of health, and disease will be cured.  Family Acupuncture & Herbs is a licensed provider of acupuncture and Chinese herbal remedies.  Jose Ruiz is one of three people ABORM certified in Massachusetts, and is a preferred provider for the Lahey Clinic Spine Center.
Does Acupuncture Hurt?
We customize each treatment to suit the needs of our patients. For those who are needle-sensitive, we use very fine needles which are nearly painless. Typical sensations one might feel during a treatment are tingling, warmth, pressure or a dull ache. On occasion, some points can be more sensitive than others, but generally, most people find the treatments to be very comfortable and leave feeling very relaxed. If during your treatment you are feeling uncomfortable, we will adjust the treatment to put you at ease.
Additional Therapies
The scope of Chinese medicine many times involves more than just using needles. We have at our disposal additional techniques that act as a great compliment to improve circulation, reduce inflammation, soften tissues, break up knots or adhesions and reduce pain.  These techniques include electro–acupuncture, moxibustion, cupping therapy and gua sha.
Electro-Acupuncture
Electro-acupuncture simply uses a machine to introduce a gentle electric current to an inserted needle. The current acts to stimulate the needle and, as such, can have a stronger effect on improving blood flow and reducing pain than the needle alone.
Moxibustion
Moxibustion is a form of heat therapy where the herb Artemisia (mugwort) is used to heat the surface of the body or a needle. The herb penetrating power is the reason it has such strong therapeutic properties for relieving pain. I have used moxibustion to help the most difficult cases, such as spinal stenosis, and have seen incredible results.
Cupping Therapy
Cupping therapy involves the use of either glass or plastic cups in which a vacuum is introduced that produces suction at the site causing the skin to be sucked into the cup. The cups can be left stationary, or they can be slid across the body. Both techniques are extremely comfortable and have a massage like quality. If the individual has significant circulatory blockage, it is not unusual for the cups to leave red or purple marks at the site. These marks are completely normal and are part of the healing process. They usually disappear within a few days. I have found that cupping along with acupuncture can lead to longer lasting health effects than acupuncture alone.
Gua Sha
Gua sha, like cupping, is a manual technique where we use a smooth tool, like a ceramic spoon, to scrape along the skin. This technique works great to soften the tissues, improve blood flow and break up knots and adhesions. Typical areas where this is applied are the upper back, neck and shoulder blades. I have found this technique to work wonders for hard to treat neck pain and tension headaches.
What to Expect During Your Visit
During each acupuncture visit, we conduct a thorough health intake to determine the appropriate course of action for each individual. Treatments are tailored to meet the specific needs of our patients. The beauty of acupuncture is that no two people are treated alike—even if diagnosed with the same medical condition.
How Successful Is Acupuncture?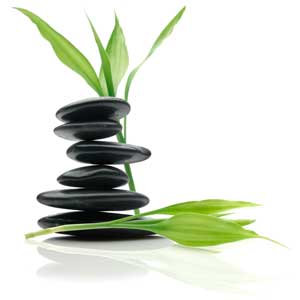 Acupuncture can be very successful at treating a wide variety of chronic and acute conditions.*  The success is determined by many factors including a person's over-all health, and the duration and severity of the condition. Typically, conditions that have been longer lasting will take longer to resolve than those that have not been present as long. Although we can't guarantee we will be able to help every condition, we will provide you with our honest assessment of your situation, give you realistic expectations, and deliver high quality services.
*Disclaimer:  Specific results are not guaranteed.  Results may vary from person to person.
---
Serving communities in Massachusetts (MA) and New Hampshire (NH), including: Wakefield; Reading; Lynnfield; Winchester; Lexington; Stoneham; Wilmington; Melrose; Saugus; Medford; Somerville; Woburn; Andover; Peabody; Danvers; Boston; North Reading; North Andover; Concord; Cambridge; Acton; Bedford; Billerica; Burlington; Wayland; Weston; Newton; Arlington; Nahant; Gloucester; Manchester; Manchester-by-the-Sea;Sudbury; Lincoln; Waltham; Watertown; Revere; Malden; Everett; Chelsea; Salem; Beverly; Swampscott; Marblehead;Middleton; Wenham; Ipswich; Tewksbury; Lowell; Belmont; Boxford; Rockport; Topsfield; Rowley; Brookline; Winthrop; Carlisle; Chelmsford;Dracut;Methuen; Haverhill; Lawrence; Georgetown; Newburyport; Salisbury; Groveland; Amesbury; Seabrook; Hampton