Welcome to Family Acupuncture & Herbs of Reading, LLC
We are a leading provider of acupuncture and Chinese herbal medicine for infertility, pain conditions and women's health issues in Massachusetts. If you sign up for our e-mail list, you will receive a coupon for a free 30-minute consultation and evaluation (no treatment rendered).
High FSH levels | endometriosis | polycystic ovarian syndrome (PCOS) | unexplained infertility | ovarian cysts | support for IVF/IUI procedures | advanced maternal age | male factor issues such as low sperm count and motility | natural conception | premature ovarian failure
Menopause | painful menstruation | PMS | hot flashes | breech presentation | labor induction | irregular periods | pregnancy related nausea | morning sickness
Migraines | neck pain | back pain | shoulder pain | knee pain | fibromyalgia | trigeminal neuralgia | tmj | myofascial | pain | spinal stenosis | carpel tunnel syndrome | sciatica
Irritable bowel syndrome (IBS) | anxiety | depression | acid reflux | constipation | ulcerative colitis | Crohn's disease | osteoarthritis | insomnia
For a more complete list of conditions treated,
click
here.
About Chinese Medicine: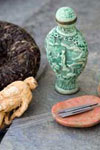 Chinese medicine offers a safe, natural and effective alternative approach to wellness without the risk of side effects. Our treatments maximize your health by rebalancing the system head to toe using acupuncture (thin, sterilized needles), electro-acupuncture, Chinese herbal prescriptions, as well as nutritional and lifestyle counseling. Each patient undergoes a comprehensive evaluation and receives a customized treatment plan suited specifically to his or her unique situation.
Family Acupuncture & Herbs of Reading serves the many communities in Massachusetts (MA) and New Hampshire (NH), including: Wakefield; Reading; Lynnfield; Winchester; Lexington; Stoneham; Wilmington; Melrose; Saugus; Medford; Somerville; Woburn; Andover; Peabody; Danvers; Boston; North Reading; North Andover; Concord; Cambridge; Acton; Bedford; Billerica; Burlington; Wayland; Weston; Newton; Arlington; Nahant; Gloucester; Manchester; Manchester-by-the-Sea;Sudbury; Lincoln; Waltham; Watertown; Revere; Malden; Everett; Chelsea; Salem; Beverly; Swampscott; Marblehead;Middleton; Wenham; Ipswich; Tewksbury; Lowell; Belmont; Boxford; Rockport; Topsfield; Rowley; Brookline; Winthrop; Carlisle; Chelmsford;Dracut;Methuen; Haverhill; Lawrence; Georgetown; Newburyport; Salisbury; Groveland; Amesbury; Seabrook; Hampton
Sign Up for Our Newsletter and Receive a Gift Certificate for a Free 30 Minute Consultation and Evaluation (No Treatment Rendered)